Stories Across the Arctic
---
Research has been a focal point of our pre-production process. Beyond the data models and real-world analysis that lay the foundation for Race for the Arctic, we look to co-create the game with people that work with, live in, and know the Arctic best. Our pool of experts include scientists, activists, researchers, artists, and local community members.
Between the helpful guidance of our mentors and the dedicated insights from our head of research, we have decided on a research process that is participatory and interactive. We adhere to a structure that is rooted in values of transparency, respect, and integrity. Experts that are interested to work with us at an in-depth level are invited in as collaborators. We set clear boundaries that are comfortable for all parties involved and work on a consensual basis to weave their stories within Race for the Arctic. They become part of our small international team to help inform and build various aspects of the game from narrative to gameplay. We honor their feedback and recognize their time with fair remuneration and credit.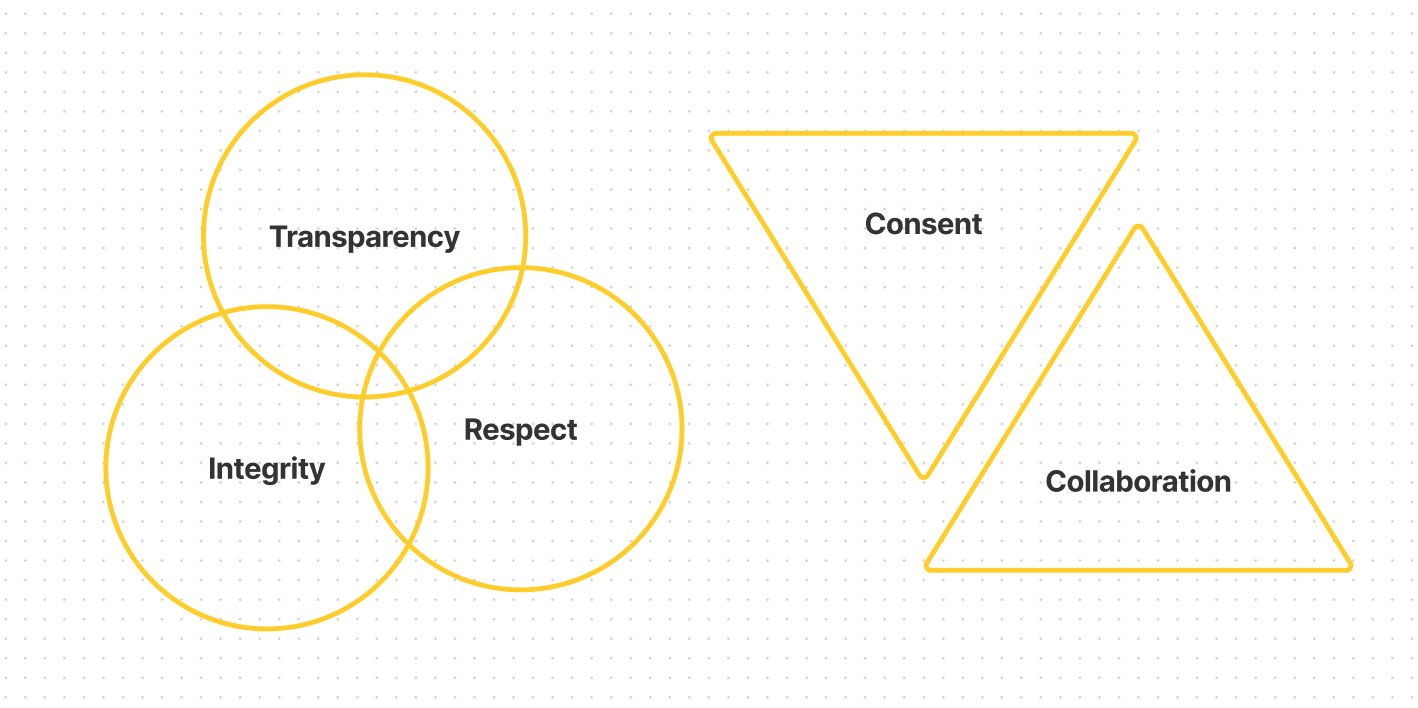 Our process begins with an initial interview hosted by our head of research, Sammy Selin. This allows us to build a repertoire and determine key insights and interest points to take forward. Sammy uses this opportunity to ask comprehensive questions around their work and the speculations they hold for the Arctic based on their own stories and studies.
In the past few months, we had the pleasure to speak with 12 different experts and hear their perspectives on the solutions, possibilities, fears, and hopes they have for the Arctic over the next 50 years. The interviews have spanned across a wide network of specialists from an atmospheric scholar that works at the northernmost telescope in Eureka to a climate action playwright that addresses social and environmental engagement through theater to a marine security professional that focuses on Arctic sovereignty.
It is a priority for us to reach a diverse body of people in order to hold integrity to the complex effects of the climate crisis within the Arctic. It is as important to learn from a permafrost scientist that has observed the Arctic since 1971 as it is to learn from an Inuk writer that works to decolonize Inuit narratives in contemporary art and media. These experts and their intimate contact with the Arctic is the heart of what makes our game exceptional.

For the interviewees that have the capacity and mutual interest for more, we will take them forward towards a tailored workshop. The workshops will be dedicated time to unpack their expertise and reframe it within the gameworld. It will also help to determine how the collaborators will participate in the game design process. Are they suited to inform a game-mechanic ? Perhaps their knowledge is a better match as a world-building aid ? Maybe we could feature them as a character in the narrative ? However the cards may fall, the workshop is an essential step in creating the foundation of how we will work together.

Once we are on the same page about the expectations to come, the design process unfolds. Collaborators will connect with the appropriate team members to devise a scene, work through a mechanic, build out a plot line, or maybe even compose a song. Together we will co-create a game that reflects the intricate narratives of the climate crisis within the Arctic.
We hope to gain funding to visit the Arctic and be in community first hand someday. Before we gather the resources to do so, maybe you know an expert of the Arctic region that would like to speak with us ? Please reach out ! We would love to hear their story and find ways to collaborate.